Our School
Our school has been functioning in a building of art nouveau overlooking the Town Park since 1902. It was named after our first Hungarian king, St. Istvan in 1921. The school is maintained by the local council of Zuglo, and the work of our highly qualified teacher staff was awarded with a "Zuglo Commemorative Medal" in 1999.
Seven hundred students attend the school per year, many of them have outstanding results in maths and science subjects. Special maths classes for students of 14 to 18 started in 1960 and have been changed into a 6 grade class since 1992. From 1993 science classes as well as IT classes have been working side by side however since 1998 for students of 12 to 18.
These classes follow the recognized curriculum which was prepared by the local teachers' staff. For 14- to 18-years-old students, a four-grade class works parallel according to the normal governmental curriculum framework. Besides science subjects our school gives a fundamental education of art subjects with special attention to language teaching. English is leading by 5 lessons per week together with a traditional choice of German, French, Italian and Spanish.
Our objective is to educate our students to become adults who have the need for mental as well as moral values achieved by life long learning. Our activities encourage and prepare our students for further education. Our graduates are welcome by universities and colleges in high percentage with an average result in the past 5 years of being the third among the most effective schools in the country.
Subject competitions give initiative to our students for challenging their talents in national contests with excellent results. Extra curricular activities like cultural quizzes of music, literature and history besides regular drama festivals give opportunities for students to testify their talents and interests.
The aula and façade of the building enjoy heritage protection as well as the stained glass window in the staircase restored in 2002 for the hundredth anniversary of the school. The figures on the stained glass window are our first crowned King and his son, Prince Imre. The show-cases in the Aula contain continuously updated displays of different themes.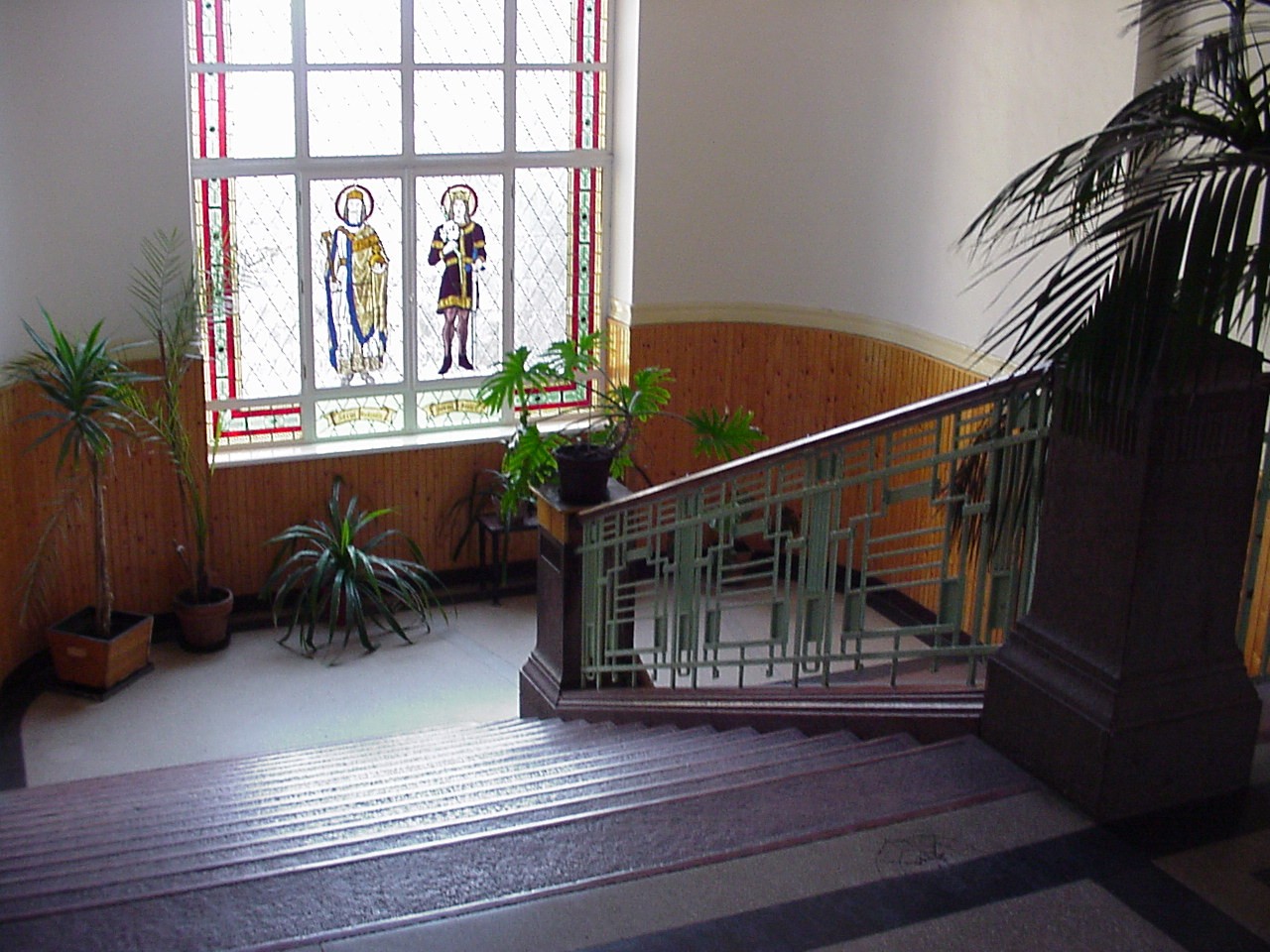 On the second floor we can find the Great Hall called "Díszterem", with the School Stage where students organise their drama festivals, school celebrations, or freshers' balls, and old-boys' meetings. 300 people can be seated comfortably to enjoy the events there.
On the first floor the Library has 30.000 volumes including some rarities, together with lots of CDs and videos continuously freshened and increased.
A special unique spot is the Physics Lab where one can trace back the teaching instruments from the last century up to the present day.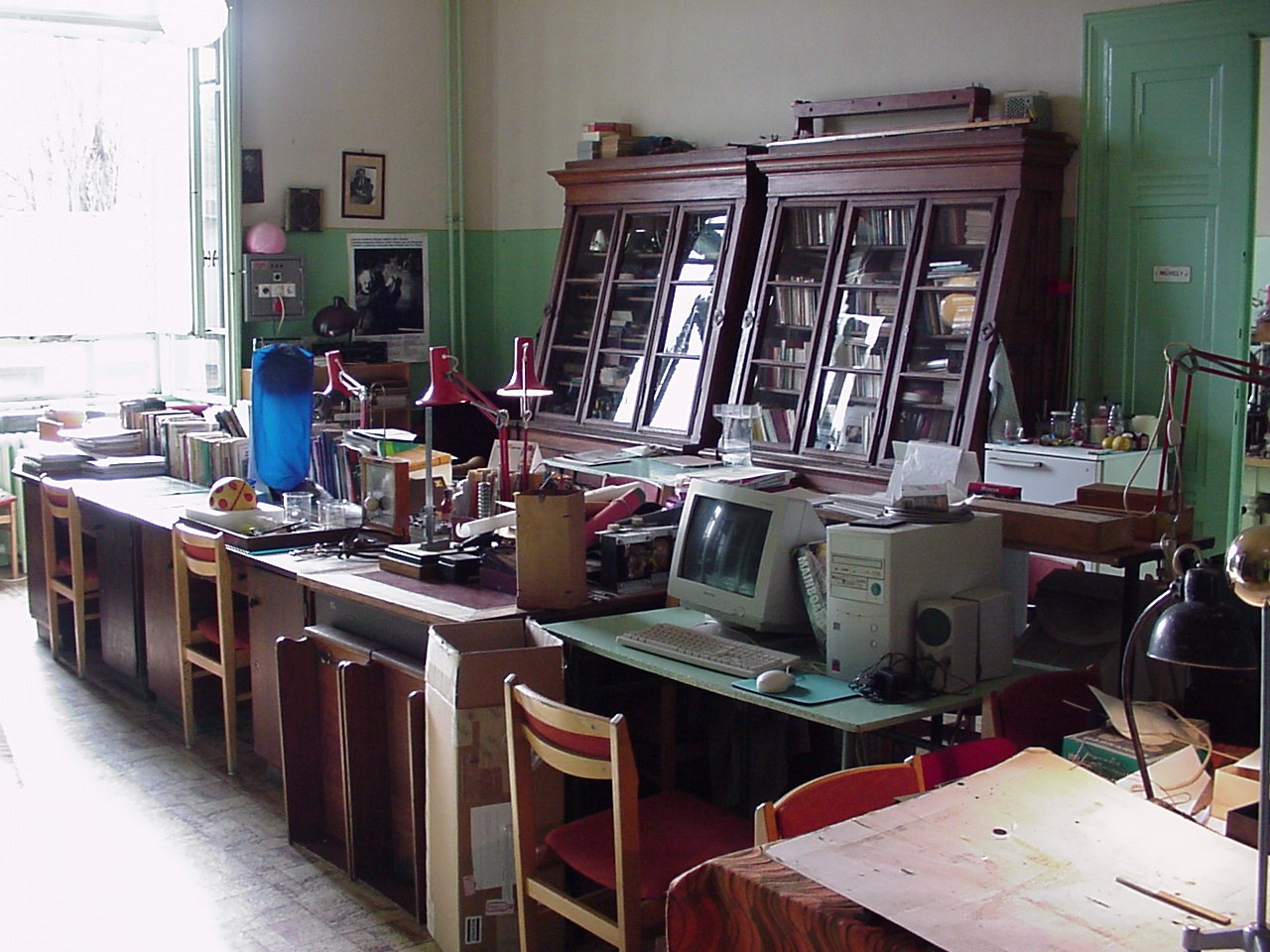 Our students can study IT on 80 modern computers.
Their PE is done in two gyms giving chance to practise basketball, squash, tennis, and other sports they like. PE teachers regularly organize class competitions with excellent result proven by "the Cup for the Sports of Zuglo" which demonstrates our students' health, fitness and enthusiasm.